Rainwater is one of those valuable natural resources that many people don't take advantage of, but probably should. Many areas of Australia, especially the bigger cities, have access to water reserves. There are many others who struggle to get adequate water, especially if they are living in more remote areas. Those who choose to live in remote areas often choose to have rainwater tanks installed. Rainwater tanks are a fantastic addition to any home and provide a number of benefits. If you are on the fence about having a rainwater tank installed in your home, we can help make your decision that much easier. Take a look at the top benefits of having a rainwater tank in your home and why you should consider investing in one now.
What are the benefits of having a rainwater tank in your home?
The benefits of rainwater tanks are numerous and varied. Some of the top benefits include-
Reduced water bills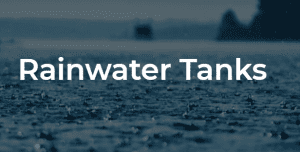 Water bills can be expensive, especially if you have a large family or you live in an area where water is in constant demand. A rainwater tank can help reduce those water bills substantially, helping to reduce your overall living costs, especially if you use a lot of water for tasks such as watering gardens, washing laundry and flushing toilets.
They're environmentally friendly
Rainwater tanks are also a great way to have reliable access to fresh water in a sustainable way. Harvesting your rainwater reduces strain on the local waterways and supply. It also means that with less water being taken from reservoirs and dams there is less stress on the systems for everyone in drought or dry seasons. This obviously benefits the environment in many positive ways.
They provide reliable access to clean water
The main benefit of a rainwater tank is the fact that it provides you with reliable access to fresh, clean water. Water tanks allow people to live away from bigger cities where water mains are not guaranteed. It can also ensure they have water in times of drought or the dry season. Additionally, it allows them the option of having water that isn't over-processed or treated with a significant amount of chemicals.
Concrete rainwater tanks can also assist in providing water for firefighting tanks and stormwater retention. Harvesting stormwater has been shown to have numerous benefits for the environment.
Get in contact with our team today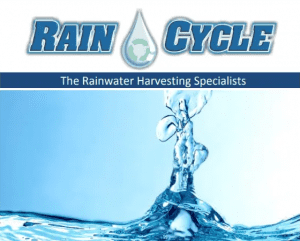 If you are looking for a company that has the experience, knowledge and track record with onsite detention tanks, then call Rain Cycle on 1800 006 176 or visit us at: raincycle.com.au, We have 30 years of experience in onsite and rainwater tanks.
Areas covered
We cover all Sydney Suburbs, South Coast, Southern Highlands, Riverina, Laguna, Blue Mountains and Hawkesbury, Bateman's Bay, North and Mid North Coast, Nowra, Narooma, Balmoral, Mallacoota, Cobargo, Avondale, Glenn Ines, Glenmore, Tarago, Mogo, Albury, Faulconbridge, Maraylya, Torrumbarry, Sherbrooke, Little Hartley, Strathdickie, Linden, Bowen Mountain, Cattail, Kyogle, Bryon Bay, Murwillumbah, Lismore, Yamba, Grafton, Snowy Mountains, Evan Heads and surrounding areas.
Contact us today to find out more.