Water shortages affect everyone not just people who live in regional or rural NSW. Living in the Sydney metropolitan area doesn't make you immune to drought. Our Australian climate is unpredictable, however as a country regardless of where you live, we are prone to drought and water shortages. Preparing for these times should be a priority for any home, business or industry. 
At Raincycle we provide  Concrete water tanks which we bury deep underground, providing a solution to the problem of water collection, as well as restrictions to land sizings within the metropolitan areas.
Our tanks are environmentally-friendly and easy to maintain and they offer the easiest way of preparing against future water shortages. We manufacture our tanks here in Australia at our Warragamba manufacturing plant. We can deliver to site when you need it by via our vast distribution network. 
Call the Raincycle team to find a supplier near you on 1800 006 176.
Basix - Certificate what is it and why do I need one?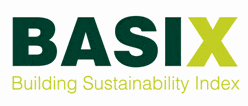 In the design phase of your home in NSW the government requires that you submit a Basix certificate. This certificate demonstrates to the local government  how you will ensure that the home being built will be energy and water efficient. Basix stands for Building Sustainability Index (BASIX)  
To start the process you need to go online and use the BASIX online tool. If you are an owner builder or if you have engaged a  builder the tool  can be completed by either party and is relatively simple to complete. The information you input into the tool about your new home is analysed and ranked by allocating a score based on the targets. These targets are set by governing bodies around energy and water efficiencies. Take your time to complete all fields correctly as the design must pass the set targets before the certificate will be awarded and building can commence. 
Follow the link  to the online assessment tool: https://www.planningportal.nsw.gov.au/basix
Visit https://www.basix.nsw.gov.au/information/index.jsp for more information.   
In the implementation of this initiative, the department has continued to review and monitor homes that have a BASIX certificate particularly focused on homes with rainwater tanks. In NSW, rainwater tanks and saving sprouts are installed to reduce greenhouse gasses and reduce water consumption by at 40% compared to pre BASIX buildings (2004). The common use of rainwater is for use in  your toilets, washing machines and watering of your garden. The system is to be plumbed directly to the toilet and laundry with the average size of tank being 20,000 litres. If you are looking at being mostly self sufficient this will cover an average family of 2 adults and 2 children. 
Visit http://www.yourhome.gov.au/water/rainwater for more information.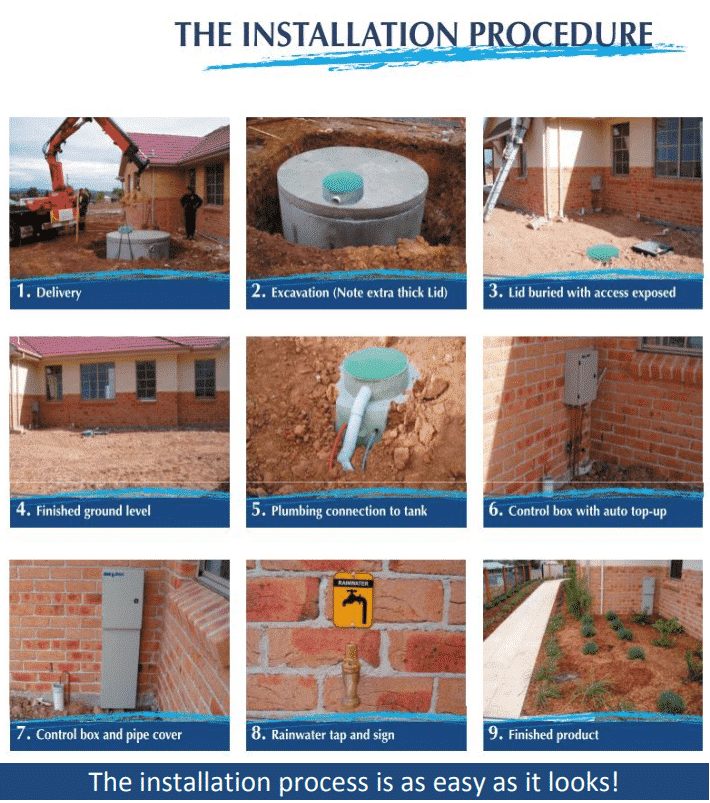 Research have shown that owners of rainwater systems may not maintain their rain water tanks correctly. They also tend to not have a schedule for maintenance or really aren't sure as to what to do for on-going service.
The best way to think about your rainwater tank and what service and maintenance you may need, is compare it to your hot water system or swimming pool pump/filter. Outside of replacement and repairs, your rainwater system requires an organised maintenance system to ensure that your water is clean and re-usable on your property for many years.


Maintenance schedule
Owners should clear the roof gutters, clean the leaf guards every three to six months.

As necessary, wash down roof surfaces with an environmentally-friendly detergent.

Disconnect the pipe taking water to the tank first and rinse all surfaces thoroughly with clean water before reconnecting.

Moss and Mould can grow anywhere, however in the path of your rainwater collection this can be dangerous. Regular cleaning with hydrogen peroxide and water mixture is crucial to maintain safe water use practice.

Proprietary cleaning products are also available. Disconnect the pipe taking water to the tank first and rinse all surfaces thoroughly with clean water before reconnecting.

Trees and branches should be trimmed and kept clear of the collection areas.

Tanks should be inspected every 3 months to ensure that your tank is running perfectly at all times. Sludge may be removed by siphoning or pumping without having to empty the entire tank.

Replacing the filters on your system is needed periodically and should be carried out based on manufacturer recommendations.
There are some areas of maintenance that an owner can perform like roof cleaning and tank cleaning as well as changing of filters.
However, there are certain tasks that only a registered plumber can carry out:
Work on piping of stored rainwater into a house that is also connected to the mains water supply.

Work on piping of stored rainwater to a toilet cistern.

Installing back flow prevention devices to prevent the unplanned reversal of flow of tank water into the mains water supply system.

The installation of certain types of filtration systems.
If you don't have the time or the patience to complete the required maintenance and service then Raincycle have the solution for you.
Tank Servicing
Ask about our scheduled contract servicing of your water tank.
How do I know when the rain water tank is empty if its in the ground?
Our rain water systems have a set of red and green lights located in a control box which is mounted discretely away from the underground tank,  its easy to find . If the red light is on it would indicate that your rain water tank is operating on town water, if the green light is on your rain water tank is using the water that is in the tank. 
One of the main benefits of a Raincycle water tank is that the Raincycle control box which will automatically switch over to town water when there is no water in the tank. Once the tank has refilled with rain water the control box will switch back to using the tank water when needed. There are many uses of rainwater however the most common is when a toilet is flushed, the garden tap is turned on or you use your washing machine. 
Any appliance that has been connected to the control panel can easily re-use this natural resource and don't forget using our rain water tanks saves you money and helps reduce your carbon footprint.
Call the team at Raincycle for more information. Call  1800 006 176 
Rainwater tanks don't have to be expensive. You can start with a small, freestanding model without a pump or extras to a large, custom-built model. Our pricing can be tailored for your individual projects based on your needs and budget .
Costs can vary depending on the size, accessories, finish and strength of the tank, so call the team at Raincycle for more information.