The Original Concrete Rainwater Tanks
With the effects of climate change all around us in New South Wales, making the most of water supplies not only makes sense, it's crucial. One of the ways you can do this is by collecting and re-using rainwater for several uses around the home. 
However, home-made water collection solutions are often more dangerous than you think, especially where children are involved.  Which is why a professional, safe solution such as rainwater tanks is the best choice for water containment, especially in the harsh Australian Environment.
Raincycle is a product manufactured for the harvesting of rainwater and we are the original concrete rain water tank supplier within Australia. Therefore, our concrete water tanks are of high quality constructed concrete and provide a complete water storage solution. This includes a variety of applications suitable for residential and commercial block types. This includes smaller tanks on suburban blocks with limited space and larger concrete tanks on spacious rural properties. 
At Raincycle we manufacture rainwater tanks under the Raincycle banner. Raincycle is an Australian owned and operated company that was formed in 1988, operating from a well equipped three acre site in Warragamba in Western Sydney.
A precast concrete water tank is a type of concrete tank that is designed to contain water that is used for many purposes around your home or business. A tanks core purpose is to utilize holding capacity for use of the water later. The tanks are typically placed underground and require excavation for proper placement and installation.
When the cistern is placed, it is connected to the home by pipes and fittings. Therefore, the water is tested in our factory to ensure that the tank does not leak or crack under water pressure.
A residential concrete rainwater tank is a perfect investment to supplement your existing water supply. If town water is not available then a rainwater tank is the perfect water solution for your property.
Raincycle water tanks can provide a large range of custom built and fitted concrete water tanks to suit limitless applications. It will provide what you need on your metropolitan or rural property. Our tanks are installed underground  to reduce your household water use by 40%. Therefore placing concrete tanks underground provides you with valuable real estate back on your own land with a quality concrete tank. Our tanks are perfect for many situations, below are some of our most popular uses.  
domestic tanks –  toilet flushing, outdoor use and washing machines 

in-ground commercial tanks 

wineries

water supply for holiday homes

properties not connected to the mains water supply

water for boiling 

abattoirs & many other uses
There are so many advantage(s) of a concrete water tanks that justifies the investment. Recently in Australia we have seen the devastation of the Australian summer bush fires. If your property is located in a bush fire prone area, concrete tanks are fireproof making the tanks a more than suitable choice for water harvesting. 
When the tank is located underground, there is no need for cooling as the water stays cold and insulated from the Australian climate. It also protects some areas from the local wildlife. When you compare an above ground or in-ground water tank, that would burn easily and burn your water lines as well, a concrete tank that has underground lines is the perfect fit.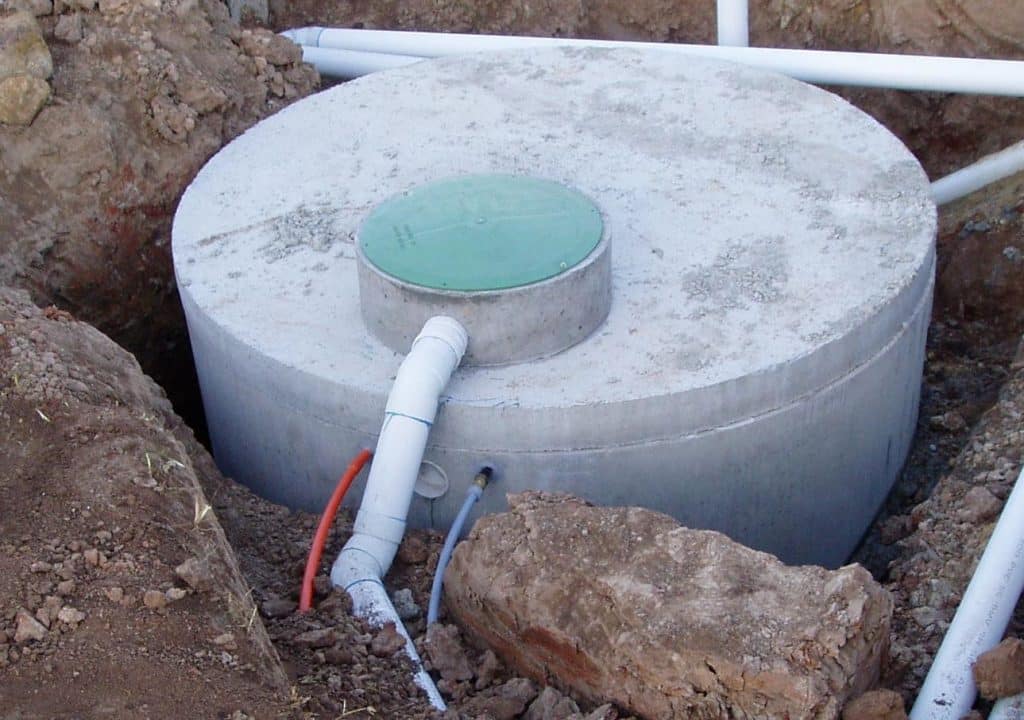 Get Updates And Stay Connected -Subscribe To Our Newsletter
Servicing the Sydney Metropolitan, Greater Sydney Region inc Penrith Valley, Richmond Region, Central Coast, Newcastle, Macarthur Region, The Illawarra, Southern Highlands
65-67 Warradale Road Warragamba, NSW 2752
MON-FRI 7.30 AM - 5.00 PM,