In everyday activities, people around the country need water for drinking, bathing, cleaning, and other essential purposes – but in many places, water isn't always readily available. During times of drought, or when water restrictions are in effect, water is in short supply, as compared to demand. Therefore, saving water in a rainwater tank is a great idea and something worth considering.
When it rains, water is collected and saved in a rain water tank for future use. This practice is referred to as rainwater harvesting. There are several reasons why we should save rainwater.
Some of the benefits to your household and the community are listed below:
You have water to use as a backup source, whenever there is a shortage of supply from the municipal mains. Reservoirs such as concrete water tanks can be excellent sources of water that you can rely on.
Your monthly water consumption and water bills will be reduced. Just imagine how much water you can save with all the household practices you do every day.
You can help the environment in several ways. Saving rainwater can reduce erosion around pipes/downspouts and in the gardens. It can also help control storm water runoff, as well as reduce flooding in some areas.
You don't have to depend to a large extent on ground water, when you have a water tank, where you store the harvested rainwater.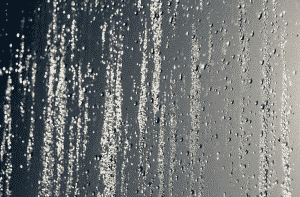 When planning to install a water tank for rainwater harvesting, you should consider things such as; the cost (including installation), the location (above ground or below ground), tank size, the required ground surface preparation, and whether a warranty is available.
There are many types of water tanks to choose from in the market. However, if you want to have peace of mind and be sure that you are getting it from a reliable supplier, Rain Cycle is your best option.
We have pre-cast concrete tanks that range in size and capacity from 4,000 to 21,000 litres and can be installed either above ground or underground. Concrete is an ideal material choice by Australian residents because of its durability and load bearing specialties. You can have them placed under driveways and garages if required. If you need to store large quantities of rainwater, we can build your concrete tank in larger configurations. Once installed, your tank becomes the central part of your rainwater harvesting system.
Rain Cycle can install a water harvesting system in your home. During the rainy season, your water catchment area is the roof of your house, down to the pipes and into the tank. The harvested rainwater can then be used in, bathing pets, cleaning cars, gardening, flushing the toilet and other purposes.
For more information on rainwater harvesting and use of water tanks, contact the pros at Rain Cycle on 1800 006 176 or visit us at www.raincycle.com.au. Our team of specialists will be happy to help.
We cover all Sydney suburbs, as well as the regions of Bryon Bay, Yamba, Narooma, Murwallumbah, Torrumbarry, Lismore, Little Hartley, Snowy Mountains, South Coast, Cobargo, Blue Mountains and Hawkesbury, Riverina, Southern Highlands, North and Mid North Coast, Laguna, Bateman's Bay, Mallacoota, Nowra, Glenn Ines, Balmoral, Avondale, Mogo, Glenmore, Targao, Maraylya, Faulkonbridge, Sherbrooke, Bowen Mountain, Kyogle, Evan Heads, Grafton, Linden, , Cattail, Albury, Stratdickie and surrounding areas.