If today's world you want to be environmentally responsible when it comes to water supply. 
It not only about conserving water, but it is also about responsibility to the environment. One of the best ways to supplement your current water supply is; having a concrete water tank installed in your property.
The purpose of rainwater tank is for rain harvesting, storing and for use around the house later. There are many manufacturers of rain water tanks in Australia, however the company that stands out is Raincycle. Our tanks are engineered and certified to withstand heavy loads on their lids.  We also produce tanks of many different sizes, so that it can be easily fitted to the size of your property.  They are made in a seamless mould, which means there are no joints. If there are no joints, that is equivalent to no leaks.
Production of concrete tanks for rain harvesting takes place in our three-acre factory in Warragamba, in Western Sydney. We only use strong materials, hence the possibility of cracks to develop over time is reduced significantly. They are a complete water storage solution; made from high quality grade concrete.
Our concrete rainwater can be placed underground; to save on space that you can use for other purposes or activities. It can also be delivered directly to your site. However, installing it on your property; may not be as easy as excavating your land and lowering the tank inside the hole underground. This process requires forward planning and preparation. You need to identify, what you plan to do with the area and then the actions that are required to make the plan happen.
After the tank has been placed into position, we connect it to the home, using high quality pipes and fittings.
Before installing the tank for rain harvesting, you should also make sure that you've got a permit from your local municipal council. You want to ensure that certain tanks will serve as a complement to the needs of your property. You also should ensure that you have enough time for the installation process, including preparing for area ready for the installation.
Is the installation of tank for rain harvesting a good investment? You may have been entertaining that question in your mind for quite some time and the answer is a definite "Yes". It will be a great investment and importantly it will supplement your water supply. If your town water is not available or is being restricted, then installing a rainwater tank is a perfect solution and worth considering.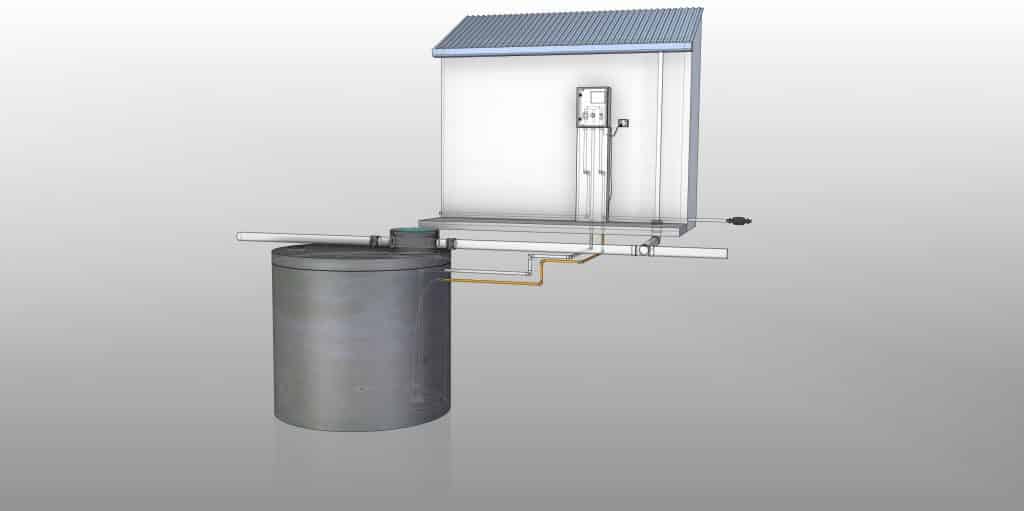 In addition to being self-sufficient in water supply, our concrete rainwater tanks also meet Australian building regulations and lessen the storm water run-off. It's also great in providing protection against forest fires. Once you have decided that you would want to install a concrete tank, please contact us for a fast quote on 1800 006 176 or visit us at www.raincycle.com.au
We service the areas of Nowra, Cobargo, Narooma, Mallacoota, South Coast, Laguna, Snowy Mountains, Bateman's Bay, Mogo, Balmoral, Riverina, Blue Mountains and Hawkesbury, North and Mid North Coast, Southern Highlands, Glenn Ines, Moruya and surrounding areas.